Built In Texas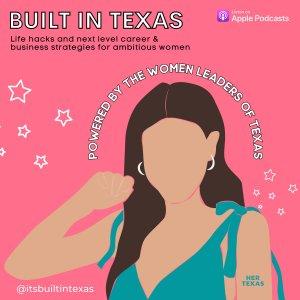 The New Self-Care For Women Is Here: Alana Matthews
November 14, 2022
Custom suiting has always been a styling option for men...until today.
A c-suite executive, mother, daughter, friend and founder, Alana Matthews, knows the power of self-confidence and being well-suited. After working for years as a lawyer and executive with the Dallas Stars, Alana recognized that most custom suiting companies only served men. But suiting herself in the morning was always a way for Alana to power her mindset to tackle the day and Alana felt women should have this experience. Alautus was established to fill this void. 
Alautus recently launched its newest colorway in Emerald. Check out the beautiful pieces here.


IN HER WORDS:
Describe Texas in 3 Words:
Big: Such a big state with beautiful wide open spaces and such a diverse state from weather, vegetation and people! 
Bold: Texas and Texans seem to have a natural boldness, a swagger, a confidence and can-do attitude that is just so powerful and inspiring to me. I love it. 
Opportunity: Texas really has been good to me from an education, career and opportunity standpoint. The mindset here is you can do it.
On the Menu: Favorite Place to Grab a Meal?
Cowboys Club at The Star in Frisco. My husband and I are members and it is our favorite spot to meet up!
What's Next:
First, we are expecting our third little boy any day now so that is priority #1 next! We just launched for pre-order our new suiting lines. We are so excited about our Super 120s Wool Windsor Suiting and our Power Stretch Ponte Chelsea Suiting!
UPDATE: Alana and her family welcomed their newest little one this past weekend. Congrats!!
Texas Women That Inspire Me:
Whitney Wolfe Herd, Kendra Scott, Jamie O'Banion. Three women founders that have Texas ties that inspire me. They all have such interesting stories about how they have persisted and built impactful companies through grit and self belief.
Connect With Me:
IN THIS EPISODE
Introducing professional women to "on demand luxury'
Why custom suiting is the new self-care
Transitioning from the c-suite to entrepreneurship
Proving naysayers wrong in your career when you're young or just getting started
Navigating being "the only one" working in male-dominated industries
Three questions to ask yourself when it comes to innovation in your business
Advice for new entrepreneurs
The official color for this holiday season
Sneak peek into what's to come for Alautus
Built In Texas is powered by Her Texas, the first membership organization created to increase community, connectivity and capital for female founders in Texas. www.hertexas.co
Connect with host Jasmin Brand HERE
Learn more about Her Texas HERE
Subscribe to Built in Texas HERE
---
Download Episode