Built In Texas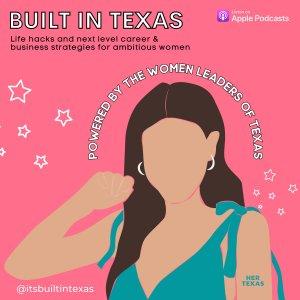 The Reinvention of Roma Osowo
November 07, 2022
She's back....! After a well-deserve hiatus for our team, Built In Texas is excited to return with our special guest this week, artist
Roma Osowo
.
A color-loving abstract artist who creates vibrant, joy-filled art to elevate beautiful spaces, Roma was born in the British Virgin Islands and graduated from the Inter American University of Puerto Rico with a degree in Business Administration and a minor in Marketing. She worked in Marketing Management before eventually transitioning to staying at home with her kids to homeschool them. After a twelve year hiatus, Roma returned to her brushes in January of 2017 and a true fire was sparked within her to pursue her first love, which was painting.
Roma recently announced her featured 18-piece collection with Target. Check it out here.
IN HER WORDS:
Describe Texas in 3 Words:
Melting pot
Talented
Friendly
On the Menu: Favorite Place to Grab a Meal?
The Winewood Grill, Grapevine
What's Next:
I'm opening up my commissions again so I will be available for custom orders.
My Target collection will be in stores until Dec 4th and will continue to be available online for another 9 months.

Texas Woman That Inspires Me:
Georgia O'Keefe. Because she was an incredibly talented artist who was not born in Texas, but lived and taught here for quite a while and made Texas home.
Connect With Me:
IN THIS EPISODE:
How to reinvent your professional journey

Art is both a product and a service, it's important to create and SELL

Landing big partnerships & collabs (and how you can do it too!)

How to step out of your comfort zone when it comes to building your network of friends, colleagues and mentors

Overcoming rejection by knowing where you stand

Finding your way (and your voice) in Texas

The next big industry Roma wants to explore

Built In Texas is powered by Her Texas, the first membership organization created to increase community, connectivity and capital for female founders in Texas. www.hertexas.co
Connect with host Jasmin Brand HERE
Learn more about Her Texas HERE
Subscribe to Built in Texas HERE
---
Download Episode