Built In Texas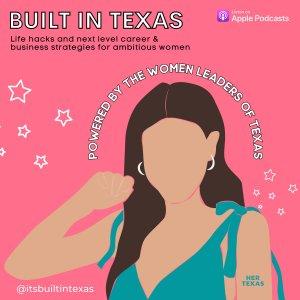 Let's Talk About Sex...ual Health With Dr. Lyndsey Harper
February 07, 2022
"I'm just as obsessed with this mission today as I was three years ago when I started. I consider Rosy to be my 4th child."
Did you know that 43% of women in the U.S. are currently dealing with sexual health and wellness concerns? We didn't either so let's talk about it!
Lyndsey Harper, MD is the Founder and CEO of Rosy. Dr. Harper created the first-of-its-kind platform out of frustration, when she couldn't find a modern and accessible resource to help her patients. Rosy is a resource to connect the 84 million women in the US with sexual problems with hope, community, and research-backed solutions to improve their lives.
Dr. Harper completed her Ob/Gyn residency in 2011 at Baylor Scott & White Health in Dallas, Texas, saw patients in private practice for seven years, and is now a hospitalist. Dr. Harper is Associate Professor of Ob/Gyn for Texas A&M College of Medicine, a Fellow of The American Congress of Obstetricians and Gynecologists, and a Fellow of the International Society for the Study of Women's Sexual Health. She has been named Forbes Top 53 Women Disrupting Healthcare, People Newspapers' 20 Under 40, a Top Innovator in North Texas for 2020 and a DBJ Top Woman in Tech.
In today's episode, the ladies discuss:
dealing with imposter syndrome
redefining success on our terms
the discrepancy in talking about and marketing women's health vs. men's health
navigating "WTF" moments on the entrepreneurial journey
Setting up systems to create balance in life, work and motherhood
who is Rosy?
getting inspired by Julia Cheek, Founder, Everlywell
Connect with Built In Texas HERE
Connect with Lyndsey Harper HERE
Download the Rosy App HERE
Connect with host Jasmin Brand HERE
Learn more about Her Texas HERE
Built In Texas is powered by Her Texas, the first statewide organization and marketing engine powered by the diverse women that live, work and do business in the state of Texas. www.hertexas.co
---
Download Episode