Built In Texas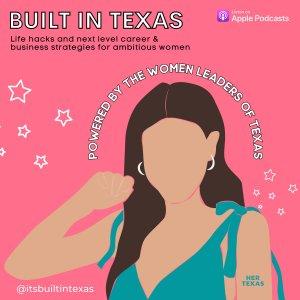 Own Your Brilliance: Christina Brooks, City of Fort Worth
February 28, 2022
We thought there was no better way to bring the month of February to a close than with our special guest this week, Christina A. Brooks, Chief Equity Officer, City of Fort Worth.
As the City of Fort Worth's first Chief Equity Officer and Director of Diversity and Inclusion Department, Christina is responsible for the enforcement of the City's Non-Discrimination Ordinance for Fair Housing, Fair Employment, Public Accommodations, ADA and Title VI and the Business Equity Ordinance for equitable access in City contracting and procurement and capacity building of underrepresented business firms as defined by the City's most recent Disparity Study for contracting and procurement.  
The newly created Department of Diversity and Inclusion supports several City Boards, Commissions, and Advisory groups including the Fort Worth Human Relations Commission, the Business Equity Advisory Board (formally the Minority and Women Business Enterprise Advisory Committee), the Mayor's Committee on Persons with Disabilities, and the City Diversity and Inclusion Committee for Staff. 
Before joining the City of Fort Worth as the City's first Chief Equity Officer, she served in the City of South Bend's Mayor's Office as the first Diversity and Inclusion Officer for the City under Mayor Pete Buttigieg. In South Bend, Christina led workforce, workplace, community, diversity purchasing and contracting, and small local MWBE policy development.
IN THIS EPISODE:
Why CDFI Friendly Fort Worth is a game changer
Being the first and not the last
Intentional leadership & the power of being fearless

Creating opportunities for communities of color in Fort Worth

Why Barbara Jordan is EVERYTHING

Your new women's empowerment hashtag for 2022
Connect with Christina Brooks HERE
Connect with host Jasmin Brand HERE
Learn more about Her Texas HERE
Subscribe to Built in Texas HERE

Built In Texas is powered by Her Texas, the first statewide organization and marketing engine powered by the diverse women that live, work and do business in the state of Texas. www.hertexas.co
---
Download Episode