Built In Texas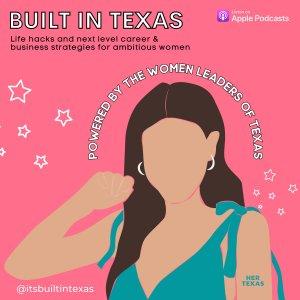 Is This Worth My Time? Meet The Dynamic Duo of Beyond Interior Design
January 24, 2022
"If Beyonce can do it, I can too."
What happens when wellness, culture and design come together? You get the dynamic sister duo behind Beyond Interior Design, a full-service, modern luxury interior design firm progressively infused with innovation and Brazilian flavor, based in Dallas, Texas.
Founded by interior designer Juliana Oliveira, the firm recently introduced a game-changing, original design concept, Athlete-Centric Design™ which concentrates on transforming pro-athletes' homes into a charging station. Created by Juliana's sister Sara who also serves as Director of Operations, this type of luxury interior design focuses specifically on enhancing professional athlete's performance, resilience, cognitive strength, physical health, and overall efficiency while keeping in mind their life after sports.
In today's episode, the ladies discuss:
valuing your time and ideas
how good, thoughtful design can actually make us feel better
growing up as an immigrant and the impact it has on career and business
how to go all in with your business
creating space for inclusion in the design industry
getting inspired by Beyonce and Danyel Surrency Jones
Connect with Built In Texas HERE
Connect with Beyond Interior Design HERE
Connect with host Jasmin Brand HERE
Learn more about Her Texas HERE
Built In Texas is powered by Her Texas, the first statewide organization and marketing engine powered by the diverse women that live, work and do business in the state of Texas. www.hertexas.co
---
Download Episode