Buildings and Beyond – Steven Winter Associates, Inc.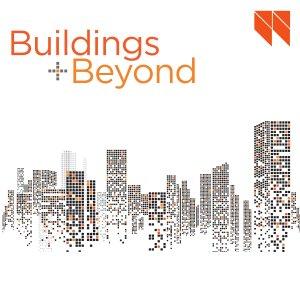 Construction Diaries Part 2: Tips for Young Professionals
September 30, 2022
As a continuation of our last episode, Construction Diaries: Lessons Learned From SWA's Inspection & Verification Experts, Dylan gears his questions toward young professionals – specifically, those just starting out in the field or those aspiring to work in the field as a construction inspector or verifier.
Throughout the episode, the group provides some words of wisdom, including how to handle intimidation and animosity in the field, how to maximize time spent traveling from site to site, and more. Lastly, each guest ends the episode by sharing a piece of advice that they wish they had when they started their careers.
Episode Guests: 
Dylan Martello (Moderator)
Senior Building Systems Consultant

Jenny Powell
Building Systems Director

Joe Andracchio
Senior Mechanical Engineer

Michael Schmidt
Building Systems Consultant
Episode Resources:
Words of Advice in Ten Words or Less!
Pursue an internship

Don't be afraid to say you don't know something

Ask questions

Don't limit yourself

Interested in a career at Steven Winter Associates? View our open positions here.
Episode Sponsors:
SWA is a proud sponsor of this year's Green Building Showcase Awards Program & Celebration, the premier annual event celebrating the successes of the Massachusetts green building community. Hosted by Built Environment Plus – a membership-based nonprofit driving the sustainable and regenerative design, construction, and operations of the built environment – this year's showcase will take place October 27th, 2022 at Harvard University's Science & Engineering Complex – last year's Green Building of the Year Award winner.
This is a terrific opportunity to support the important work of Built Environment Plus while engaging key practitioners, leaders, advisors, decision-makers, and other stakeholders advancing the sustainability of the built environment. Learn more about the event here.
"The P3 Higher Education Summit examines campus infrastructure challenges faced by colleges and universities nationwide, and how new approaches to procurement, risk, planning, and asset management are helping campus planners and facility managers deliver critical projects nationwide.
Join over 600 college and university representatives, developers, and design-build professionals for two days of project delivery discussions and networking. Check out P3HigherEducation.com to learn more and to register. Opportunities for sponsorship are still available.
Register with code SWINTER for $100 off your registration!
We Want to Hear From You!
Send your feedback and questions to podcast@swinter.com
About Buildings and Beyond
Buildings and Beyond is a production of Steven Winter Associates. We provide energy, green building, and accessibility consulting services to improve the built environment. For more information, visit www.swinter.com.
Hosts
Production Team
Heather Breslin | Alex Mirabile | Dylan Martello
Episode Transcript
Transcript coming soon!
The post Construction Diaries Part 2: Tips for Young Professionals appeared first on Steven Winter Associates, Inc..
---
Download Episode