Buildings and Beyond – Steven Winter Associates, Inc.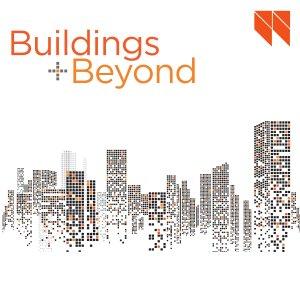 Building Operations and Training with Jonathan Rodnite and Adam Romano
April 10, 2022
Ever wonder who is responsible for ensuring the performance of a building? Yes, designers and contractors can have a significant impact during construction, but once the building is complete, it's the building operators and maintenance staff that have the greatest influence on the operational efficiency of large buildings. As a result, these boots on the ground professionals play a critical role in our fight against climate change.
On this episode, Kelly chats with Jonathan Rodnite and Adam Romano, two engineers who represent two very important sides of the building operations spectrum – maintenance and training. Both Jonathan and Adam share their perspectives on why operator training is so critical, provide advice to listeners who may be interested in joining the workforce, and tell their favorite stories from the field.
Episode Guests: Jonathan Rodnite and Adam Romano
I am the Assistant Chief Engineer of 125 Park Avenue with 10 years of commercial and real estate experience. I started as a handyman in 2012 and my career goal is to become a Director of Engineering. My passion for this business has driven me to pursue additional classes at the Local 94 Training Center with the goal of becoming an instructor. I want to encourage the current and future generation of Local 94 engineers to elevate their performance with a deep understanding of operational efficiencies by way of hands on experience.
Adam Romano is a Principle Building Systems Consultant with Steven Winter Associates. Adam possesses over 17 years' experience in the building science field and has extensive experience with new and existing buildings. His work at SWA focuses on building performance analysis, conducting energy audits and commissioning, design and implementation of high-performance HVAC systems, and instructional design and training delivery.
Episode Information & Resources
Recommended book from Jonathan – "How To Win Friends & Influence People" by Dale Carnegie


"It's not only applicable to improving your career but great life advice as well" – Jonathan




We Want to Hear From You!
Send your feedback and questions to podcast@swinter.com
About Buildings and Beyond
Buildings and Beyond is a production of Steven Winter Associates. We provide energy, green building, and accessibility consulting services to improve the built environment. For more information, visit www.swinter.com.
Hosts
Production Team
Heather Breslin | Alex Mirabile | Dylan Martello
Episode Transcript
Transcript coming soon!
The post Building Operations and Training with Jonathan Rodnite and Adam Romano appeared first on Steven Winter Associates, Inc..
---
Download Episode