Blk + In Grad School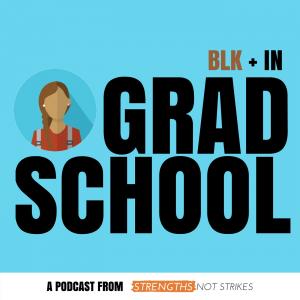 Ep 62: Thirty + Thriving
April 02, 2019
She may be young but she's readddaaayy!  Join Allante this week as she goes through her 16 most important life lessons on her journey to 30.
Allante takes a break from her regularly scheduled lessons and takes a page from her personal book.  The best way to learn is from experience but experience itself is only the tip of the iceberg. People will actually surprise you.  Value in people, their proximity to you and the evolution of relationships have helped Allante better articulate her feelings and also helped her give others a space to grow.  Through understanding the duality of relationships with others and herself Allante talks about how she has changed for the better even when people are caught up in the "old Allante."  It is ok to pump the breaks and reset your boundaries: be gentle with yourself and stay consistent!
Allante fully owns that "I am responsible for my full self" attitude.  So gather 'round, CLASS IS IN SESSION!