Blk + In Grad School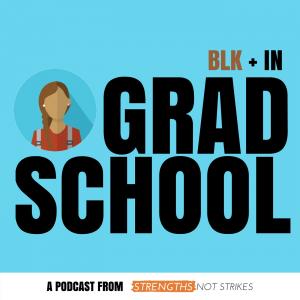 Ep. 7 Non-Traditional Grad School Life w/ guest Lisa Girl!
November 19, 2017
So this is a pretty candid conversation between myself and AARP Interim VP of Multicultural Affairs, Lisa Whitmore Davis (read: my momma!) about her graduate school journey as a wife, mother, and full-time employee. So many people still have a lot of 'life stuff' going on when they go to graduate school and I recognize my privilege as a full-time student single woman without children. My mom is literally a boss and she shares how she juggled all her responsibilities as a Black woman in grad school. We talked about online vs. brick-and-morter Ph.D. programs, caregiving, setting realistic expectations, childhood shenanigans, parent advocacy, social capital, and a lot of Detroit references. Enjoy!