The Birth Ease Podcast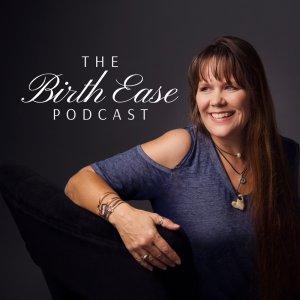 029 A Guided Meditation for Uncertain Times— Coronavirus COVID-19
March 17, 2020
As the few last weeks have unfolded in regards to the pandemic of the Coronavirus COVID-19 and the uncertainty we are facing; becoming quiet, going within, and eliciting the relaxation response is even more crucial. Multiple studies have the benefits of meditation and the relaxation response. This response reduces the impacts of stress and inflammation within the body, and reducing stress is one of the recommended actions to take to help strengthen your immune system.
In this special episode, Michelle created this guided imagery meditation to assist whomever is interested in listening to help mitigate the stress that most all of us are under, to reconnect with your own inner wisdom, and return to love. This meditation is more spiritual than religious in nature. In order to help each person listening find space for their own belief structure as it relates to their personal relationship with their higher power, Michelle refers to the Divine as God, as Creator of All That Is, as Source… What is comforting to one, may not be for another. Michelle encourages you to please use the name for God or Creator that resonates for you while listening to the meditation.
"There is a part of you that is your inner knowing, your own inner wisdom. This wisdom comes from the Creator and has been within you always. Often we forget to listen to it, or even how to listen to it. The beauty is you can remember how to listen. You can learn to trust yourself once again. One way to do that is to go within… relaxing the body… quieting the mind…. The mind doesn't have to be perfectly still, it is simply listening for the voice that speaks to you with compassion, with love instead of fear or consternation or judgement… You can find that compassionate voice, you can remember the love that is there for you,  and you can return to who you really are." —Michelle Smith
As a gentle reminder, this guided relaxation recording audio is for just that, relaxation purposes only. It does not constitute medical or mental health advice or treatment, nor does it imply a specific outcome during pregnancy, birth, postpartum, or beyond. Please avoid listening to this guided meditation while engaging in an activity that requires your full attention. Please stop the podcast and return to it when you can be safely seated or reclining in a supported position. Unless you are the passenger listening to this guided meditation with headphones on, for everyone's safety never listen to it while driving or riding in a vehicle.
About Michelle Smith:
Known for the soothing sound of her voice and calming presence, Michelle serves as an educator and advocate for families as they navigate our challenging medical system which often strips women of their autonomy and their right to be heard.
Michelle is the founder of the Birth Ease Method—an online and in person childbirth education program which teaches parents how to connect with their inner wisdom, release their fears, and create a deep and profound relaxation habit. Vital skills that serve families not only throughout their pregnancy and birth, but ultimately for the rest of their lives.
With first-hand experience regarding the deep and far-reaching impacts of stress, birth trauma, and perinatal loss; Michelle has developed a specialization that includes stress reduction, natural childbirth, parenting, grief, trauma, and birth-related post-traumatic stress. An expert in the field, Michelle possesses twenty years of experience as an educator, birth and bereavement doula, ordained interfaith minister, energy healing practitioner, and in the field of clinical hypnosis. She is creating transformation in the lives of families one birth at a time.
Connect with Michelle Smith:
Website: BirthEaseServices.com
Facebook: Birth Ease, The Birth Ease Podcast
Instagram: @ birtheasemichellesmith
YouTube: Birth Ease
Show: Birth Ease
---
Download Episode