Bariatric Surgery Success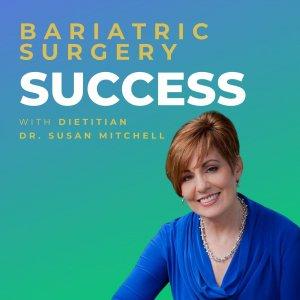 #86 Celery Juice: Cure-all, Celebrity Crap, or Sound Science?
February 23, 2022
Who knew that the not-so-popular crudite', celery, would hit celebrity food status. Celery juice ads serve up promises to treat everything from ADHD to the Epstein Barr virus, acid reflux, gas, acne, urinary track infections and much more. Does this health hack…drinking celery juice daily …really benefit your body?
Visit Procarenow.com Use Code: Susan60 to get a free bag of protein powder with $60 purchase
Did you know that a case of 18 bottles of organic celery juice will set you back $120? That's almost $7 per small bottle. From online sites to stores like Walmart and Target, everyone is selling it. Should you drop the $120 bucks for the juice or put your wallet away?
In this episode I'll share and discuss five ways that celery juice can and cannot benefit you:  
Hydration
Blood pressure
Weight loss
Vitamin and mineral content plus a note on Warfarin if you take it
Inflammation
I'll also touch on celery allergies and what to look for.
Please Rate, Review & Follow on Apple Podcasts:
"I love Dr. Susan and Bariatric Surgery Success." If this sounds like you, would you please rate and review my podcast? Click here. Then click on "Listen to Apple Podcasts" at the top. Scroll down to where you see Ratings & Reviews and tap on "Write a Review". Yes, I'd love a 5 star review! LOL Be sure and let me know what you love most about the podcast. Thank you for your time! 
If you haven't followed the podcast, be sure to Follow/Subscribe now so you never miss an episode.
---
Download Episode