Bariatric Surgery Success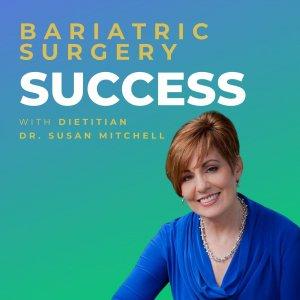 Should You Go Keto after Bariatric Surgery?
January 06, 2021
You've had bariatric surgery and now that scale is starting to creep back up and you don't like it at all. You've heard that going keto is the answer, right. But is it? Hi, I'm registered dietitian nutritionist Dr. Susan Mitchell. You're listening to the Beyond Bariatric Surgery podcast episode number 29. Let's go beyond bariatric surgery together and talk about everything you need to move on.
Thanks so much for being here. If this is your first podcast, I appreciate you listening. If you were a prior listener you know I've been on a lengthy hiatus due to some major incidents and tragedies in my office and at home. As I've come out of the darkness, I'm so grateful to once again be behind the microphone. I hope you find these episodes to be just what you need in your day-to-day journey and transformation after surgery.
---
Download Episode