Bariatric Surgery Success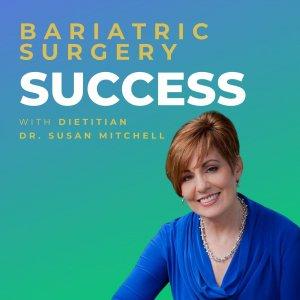 Metabolism Sluggish after Bariatric Surgery?
July 05, 2017
Joanne had gastric bypass surgery. Four weeks later she stopped losing weight. Has this happened to you? Why is it happening? Joanne Ballantyne joins me via Skype from the Gold Coast of Australia. Joanne's a businesswoman who runs online training courses in the food industry. At 62, Joanne says she's lived her life on one diet or another with very little success.

You can find out more about Joanne on her website: http://www.cftqld.com.au or on Facebook at: https://www.facebook.com/CFTQld/

Joanne faced a lot as a young girl with spinal surgery and not walking for almost a year. Then she had her stomach stapled followed by a lapband which was later removed. She was brave to consider yet more surgery...a big decision. Listen to the podcast as Joanne shares her story. She talks openly about how her weight loss stopped one month after bypass surgery, her third surgery, and what she and her team are doing about it. You don't want to miss it.
---
Download Episode