Bariatric Surgery Success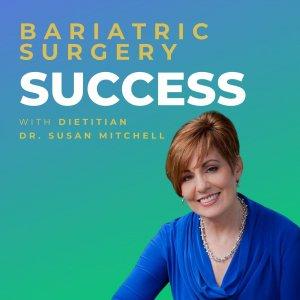 Self Acceptance thru Tapping
June 21, 2017
Have you tried tapping…aka…Emotional Freedom Technique also called EFT?
In a previous episode we spoke with Dr. Peta Stapleton, the clinical psychologist from Bond University in Australia. She helped us understand how tapping, which she referred to as psychological acupuncture or acupuncture without the needles can help with food cravings. Now it's your turn to give it a try.

Joining me via Skype from Cape Town, South Africa is Helen Mouton who had gastric bypass surgery in 2007 and has been regularly using tapping as part of her ongoing success since 2015. In fact Helen told me that her story has been 10 years of ups and downs with a final weight that she accepted as a WIN! In fact she signs her email with …little steps in the right direction. I think that's telling. Helen will talk us through the actual tapping process that she follows.

Helen's info: Facebook: http://facebook.com/SimplyHelenCherry or Twitter: @Helen_Mouton
Be sure and check out the online courses on our website too.
---
Download Episode