Bariatric Surgery Success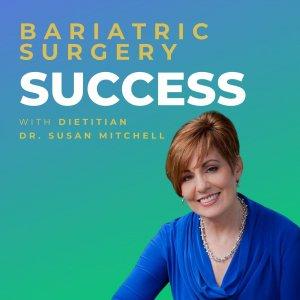 Tapping Away Food Cravings
June 07, 2017
Have you heard of a psychology technique called tapping that's beneficial for food cravings and weight loss including bariatrics? Tapping has also been called psychological acupuncture… or acupuncture without the needles. Joining me via SKYPE from Australia is Dr Peta Stapleton, a registered Clinical and Health Psychologist and Program Director of the Masters of Clinical Psychology program at Bond University.

She's a world-recognised researcher in the field of Emotional Freedom Techniques or EFT commonly known as 'tapping'. Dr. Stapleton will share stories about how tapping has helped clients with weight issues and how it may help you too.

Don't miss the next episode where I'll speak with Helen who's had bariatric surgery and uses tapping everyday. She'll tell us exactly how it's done and you'll hear the words she uses in her tapping script that help her control her weight.
---
Download Episode