Best BBQ Show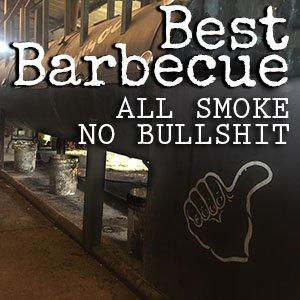 #140 2M Smokehouse MEGASODE
March 09, 2020
2M Smokehouse has been on the show before. They're a great group of dudes who cook fire food every week for their loyal and new customers. Every one who walks through that door is getting a treat. It's even made me consider moving to San Antonio if Austin starts getting wack.
I've been wanting to push the limits of an episode and these guys were the best. Over two hours of talking about BBQ, life and the amazing scene we are in. Since we recorded this Esaul was actually nominated for a James Beard Award. This is a guy who was so committed he slept in the pit room in the early days. He has put in the work and gotten recognition for it. He has also helped create one of the most fun atmospheres in BBQ. I could have spent two more hours talking to them and we'll be hanging out again soon I'm sure.
Make sure to follow these guys:
Joe - https://www.instagram.com/meek_meli_/
Esaul - https://www.instagram.com/esaul_ramos
Sheldon - https://www.instagram.com/mason_barbecue/
Dusty - https://www.instagram.com/doubleddworak/
If you're using Apple Podcasts please take a minute to give the show 5 stars! It helps others discover what I'm doing and if you don't want to give it 5 stars write me an email first. Maybe I can fix it ;)
Thanks again for listening!
---
Download Episode