Best BBQ Show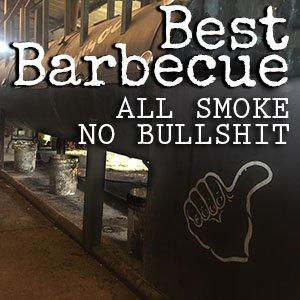 #139 Certified Angus Beef Meat Lab
March 02, 2020
If you like beef and you're not following @beefmaven on Instagram I'll give you a minute to add her to the people you're following. Diana and Daniel educate anyone who comes into their lab about beef and how to butcher it. Sides, quarters, primals they'll show you how to turn it into your favorite steak.
I got to spend 2 days in the meat lab pulling all kinds of Certified Angus Beef cuts off the slab in their lab. I shared the lab with a dozen BBQ joint owners who traveled all the way to Wooster, OH to learn more about the business. You see, the meat lab is where you learn about all the ways you can prepare beef. You can pull a steak and hand it to a chef in the other room to cook. We tried inside vs outside steak among other juxtapositions.
In this episode we put USDA choice up against the Certified Angus Beef brand. We also try some aged beef that I honestly though was infused with some kind of bleu cheese. Interesting flavors and an interesting conversation on this weeks episode of The Best BBQ Show.
Thanks for listening. Make sure you follow us on social @bestbarbecue. Stay tuned for new merch and all new episodes on YouTube and your favorite podcast player.
---
Download Episode