Best BBQ Show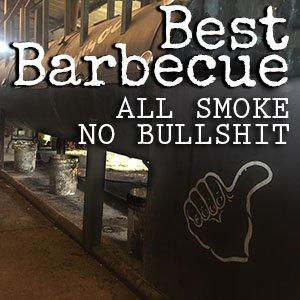 #137 Geoffrey Bednar's Life of Beef
February 17, 2020
Thanks for listening. This week I talk to Geoffrey Bednar, a man who was thrown into the ranching business at a young age when his mother bought a farm sight unseen. Since then he's spent almost 2 decades working with Certified Angus Beef spanning the globe.
This episode is part of a week long trip I took to Cleveland and Wooster, OH to hang out at the world headquarters of Certified Angus Beef. I asked them to put me in front of people with good stories and Geoff did not disappoint. We talked about his family's butcher shop in Chicago, motorcross, beef and how Certified Angus Beef got started.
He's spent his whole life around beef, raising cattle and spreading delicious Certified Angus Beef around the world.
I'm actually editing this episode on the porch of Convenience West right now. I took a trip out to west Texas so look out for a Marfa episode coming in a month or so. I might even stay up late tonight and hang with the overnight crew.
For now, enjoy this interview with Geoff Bednar about all aspects of beef.
---
Download Episode