Best BBQ Show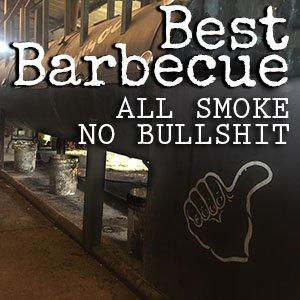 #136 Larder Delicatessen & Bakery
February 10, 2020
This is the first episode of my tour around Cleveland with Certified Angus Beef. We spent the afternoon at Larder in Cleveland tasting different meats, vegetables and desserts that are all uniquely made. Chef Jeremy Umansky is a mad scientist with jars and cans from floor to ceiling. This restaurant has unique bites, delicious sandwiches and amazing desserts made by Jeremy's wife Allie. Kenny Scott also sat down with us for the end of the interview to talk about working with friends all day on whatever they want.
Some places have rules and some places have more freedom. Larder is letting freedom ring!
The #meatman store will be coming down at the end of February so this is your last chance to order a #meatman shirt! After that we'll have a whole new line of merch and a ton of new designs. Get yours at www.bestbbqshow.com!
Make sure to subscribe to the show and leave a review on iTunes or whatever podcasting platform you use! It helps get the word out on the show and I always read every review!
---
Download Episode