Best BBQ Show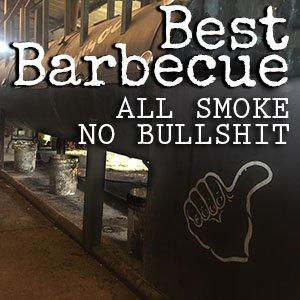 #132 Khoi BBQ
January 13, 2020
This week I have a two part episode with the Khoi BBQ crew. I followed them around all day until they could sit down and talk. I'll also have a ton of footage for the youtube episode as well.
The first half of this episode is with Don and Theo Nguyen. Brothers who work together to create unique flavors at their pop ups around Houston. I joined that at Baileson Brewing and then followed them to their secret location to talk about their history.
Part two of this episode is sitting down with Theo and his crew to talk about how they met and some of their good stories. They are a solid team and you can tell from the conversation that they have a lot of fun cooking together.
You can check the Khoi crew out at https://www.instagram.com/khoibarbecuehouston/
The #meatman store will be coming down at the end of February so this is your last chance to order a #meatman shirt! After that we'll have a whole new line of merch and a ton of new designs. Get yours at www.bestbbqshow.com!
Make sure to subscribe to the show and leave a review on iTunes or whatever podcasting platform you use! It helps get the word out on the show and I always read every review!
---
Download Episode