Best BBQ Show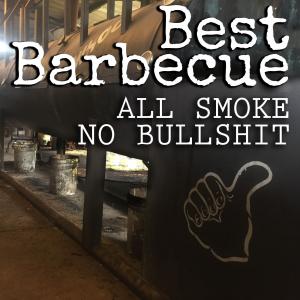 Latest Episodes

September 16, 2019
A fun conversation with Joey Rubin and Joshua Luce of Gold Land BBQ.

September 09, 2019
Leroy and Lewis put together a great group of people and I went to eat their food.

September 02, 2019
Quy, Terry and Robin sit down with me and talk Alief, Houston, Soju and BBQ life

August 26, 2019
I sit down with Owner and Head Butcher Bryan Butler to talk steaks, World Butcher Challenge and more

August 19, 2019
I sit down with world famous BMX rider and local Austin business owner Aaron Ross

August 05, 2019
You want to know why we call him Mighty Joe? Listen and find out.

July 29, 2019
What's your BBQ story? Why haven't you shared it?

July 22, 2019
Robert Sierra and the crew hang out while Bryan creates a unique menu for The Brewer's Table

July 01, 2019
I spent a weekend in the town of Marathon learning about the barbecue and beer they're making at Brick Vault