Balanced Mind with Julie Potiker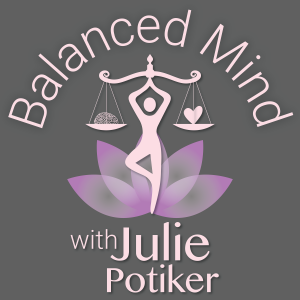 Loving Kindness Meditation
May 08, 2023
Breathe in peace and kindness for yourself and others through this guided meditation led by Julie Potiker. She completes the meditation with the poem, "The Principle of Enoughness," by Toko-Pa.


The Principle of Enoughness by Toko-Pa


In a time that would have us believe there is always more to strive for, more to accumulate, more enlightenment to reach - the most radical stance we can take is enoughness.
What if we quit trying to be spiritual and aspired to be human instead?
What if there is nothing to fix because we are already whole?
What if there was no time to prove ourselves, because we're consumed with marveling at life?
What if there is no reason to hold back our gifts, because they are meant to be given?
What if every morsel, every glance, every moment and every breath is a miracle of enough?
-The Principle of Enoughness, by Toko Pa.
Find out more about using mindfulness in everyday life through Julie's books, "SNAP: From Calm to Chaos", and "Life Falls Apart, But You Don't have To: Mindful Methods for Staying Calm in the Midst of Chaos". Both are available on Amazon.com.
Follow Julie on YouTube and Facebook at Mindful Methods for Life.com


This podcast is available on iTunes, iHeart, Blubrry and everywhere you listen to podcasts.
---
Download Episode