Balanced Mind with Julie Potiker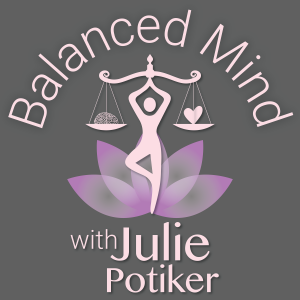 Golden Healing Light - Passover
April 05, 2023
Bask in the golden healing light of this guided meditation led by Julie Potiker. She completes the meditation with the poem, "Passover 2023", by Joan Tiger Bass. Happy Passover to all who celebrate and may everyone find freedom


Passover 2023
Barbara Joan Tiger Bass


buds begin to open
soft apple blossom scent wafts
over years of cyclic repetition


plague riddled stories ask
questions of bondage
and narrow escape


across seemingly endless sand
through parted seas the ordered
promise of hope


an open door welcomes
each and every seeker
libations of liberation.
-"Passover 2023", by Barbara Joan Tiger Bass.
Find out more about using mindfulness in everyday life through Julie's books, "SNAP: From Calm to Chaos", and "Life Falls Apart, But You Don't have To: Mindful Methods for Staying Calm in the Midst of Chaos". Both are available on Amazon.com.
Follow Julie on YouTube and Facebook at Mindful Methods for Life.com


This podcast is available on iTunes, iHeart, Blubrry and everywhere you listen to podcasts.
---
Download Episode