Balanced Mind with Julie Potiker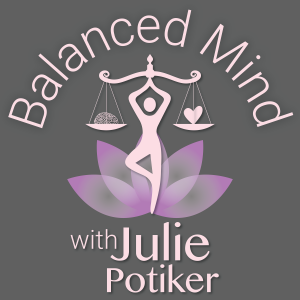 Gratitude Meditation with poem 'Shades of Gratitude'
March 22, 2023
What or who are you grateful for? Join Julie Potiker in this guided meditation focusing on gratitude, for you, your loved ones and those around the world. She completes the meditation with her poem, "Shades of Gratitude".
Shades of Gratitude, by Julie Potiker


Gratitude may feel bouncy
Like a big rubber ball
Gratitude may feel floaty
Like the leaves in the fall
Gratitude may feel sweet
Like a babies little feet
Gratitude may feel neat
Like a perfectly wrapped treat
Gratitude may feel sad
Like the end of the story
Gratitude may feel low
Like you can't feel the glory
Gratitude may be a yearning
For a time that's now lost
Gratitude may leave you burning
For the bridge you did not cross
Gratitude can shine a light
On the choice you did make
For those days that are lemons
As you make lemonade
So good for you
As you walk this road
Steering your attitude
Towards gratitude
To lighten your load
Find out more about using mindfulness in everyday life through Julie's books, "SNAP: From Calm to Chaos", and "Life Falls Apart, But You Don't have To: Mindful Methods for Staying Calm in the Midst of Chaos". Both are available on Amazon.com.
Follow Julie on YouTube and Facebook at Mindful Methods for Life.com


This podcast is available on iTunes, iHeart, Blubrry and everywhere you listen to podcasts.
---
Download Episode