Balanced Mind with Julie Potiker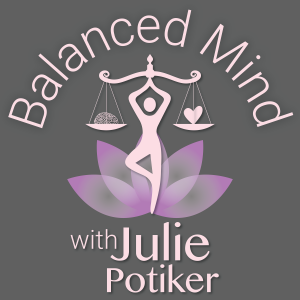 Breath Meditation for the New Year
January 10, 2023
Use your breath to glide into the New Year with help from this guided meditation led by Julie Potiker. She completes the meditation with a reading of her poem, "A New Year".




A New Year by Julie Potiker
A stack of days 
Turning the page
Hours 
Minutes
Seconds 
Weeks 
Months  
A year gone by 
Lived, used, experienced  
Wrung out  
Hung to dry 
In front of you now  
A crisp stack of paper 
Blank, blindingly bright  
How will you write your moments?  
Moments strung into hours 
Days 
Weeks  
Months  
With judgement?  
With love?  
With love I say  
For love feels good  
Let's write our moments with love.
Find out more about using mindfulness in everyday life through Julie's books, "SNAP: From Calm to Chaos", and "Life Falls Apart, But You Don't have To: Mindful Methods for Staying Calm in the Midst of Chaos". Both are available on Amazon.com.
Follow Julie on YouTube and Facebook at Mindful Methods for Life.com
This podcast is available on iTunes, iHeart, Blubrry and everywhere you listen to podcasts.
---
Download Episode