Balanced Mind with Julie Potiker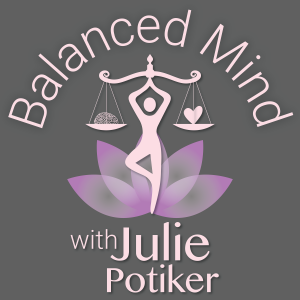 Healing Light Meditation with poem by Zach Beach
August 04, 2022
Focusing on a healing light will help you bring in calm, peace and compassion to yourself and the world around you. Julie Potiker completes the meditation with the poem, "Home", by Zach Beach,
Home, by Zach Beach
We are rarely where our body is.
At the office, our mind is at home.
At home, our mind is at the office.
Holding our children,
we are wondering
which emails to reply to first.
Make the choice to
inhabit the temple of your body.
Be in your feet as you wake up your toes;
Be in your hand as you wiggle each finger.
Every path home
passes through the heart.
It's the strongest muscle that we have –
it lifts our love.
Let your palms be a stethescope –
place them on your chest,
Listen to the vibrational pulse inside you,
and bring the worlds
Most gentle word to your lips
Smile
'Home' by Zach Beach, from "108 Savasana Poems Blissful World; From the Heart of Yoga.
Get the latest on mindfulness and meditation by subscribing to Julie Potiker's YouTube channel and Facebook page at Mindful Methods for Life. You can learn about mindfulness at www.MindfulMethodsForLife.com and also in Julie's newly released book, "Life Falls Apart, But You Don't Have To: Mindful Methods For Staying Calm In The Midst Of Chaos", available on Amazon.com. Her podcast is "Balanced Mind with Julie Potiker", available on iTunes, iHeart, and everywhere you listen to podcasts.
---
Download Episode