Balanced Mind with Julie Potiker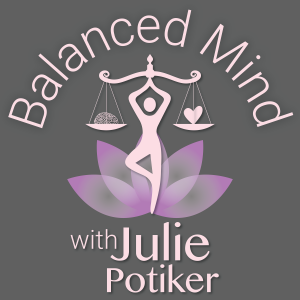 Being Love - Guided Meditation
June 09, 2022
Breathe in compassion, energy, light, and love through this guided meditation led by Julie Potiker. She completes the meditation with a reading of the poem, "Let Us Love", by Jessica Kantrowitz.


Let Us Love
Please let us be healthy,
and if we can't be healthy let us take care of each other in our illness.
Let us be kind,
and when we are not kind let us be honest and apologize, and try again.
Let us be together,
and when we can't be together let us be together let us feel that we are not alone in our loneliness.
Let us be okay,
and when we are not okay when we are really nowhere near okay
let us acknowledge each other's suffering and not be afraid of each other's pain.
In other words let us love, let us love, let us love.
Let us Love, by Jessica Kantrowitz, from her book; Blessings for the Long Night; Poems and Meditations to help you through Depression.
Get the latest on mindfulness and meditation by subscribing to Julie Potiker's YouTube channel and Facebook page at Mindful Methods for Life. You can learn about mindfulness at www.MindfulMethodsForLife.com and also in Julie's newly released book, "Life Falls Apart, But You Don't Have To: Mindful Methods For Staying Calm In The Midst Of Chaos", available on Amazon.com. Her podcast is "Balanced Mind with Julie Potiker", available on iTunes, iHeart, and everywhere you listen to podcasts.
---
Download Episode