Balanced Mind with Julie Potiker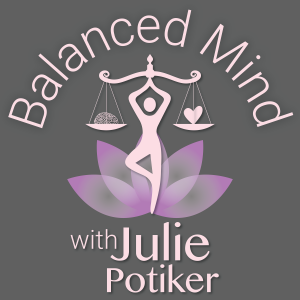 Quiet Mind Compassion Meditation with poem, "A Calling"
May 01, 2022
Julie Potiker leads you to a quiet, peaceful place through this compassion meditation. She completes the meditation with a poem, "A Calling", by Susan Frybot.
"A Calling", by Susan Frybot
A calling
isn't concerned about fame,
or interested in glory.
Callings are not providers of comfort
and sometimes lead to sacrifice.
And not everyone will answer
the loud cries
coming from something voracious
deep inside that's
wanting to wake them
into living full-on with
purposeful passion.
"A Calling", is from "Looking to the Clearing, Poems to Encourage", by Susan Frybort.
Get the latest on mindfulness and meditation by subscribing to Julie Potiker's YouTube channel and Facebook page at Mindful Methods for Life. You can learn about mindfulness at www.MindfulMethodsForLife.com and also in Julie's newly released book, "Life Falls Apart, But You Don't Have To: Mindful Methods For Staying Calm In The Midst Of Chaos", available on Amazon.com. Her podcast is "Balanced Mind with Julie Potiker", available on iTunes, iHeart, and everywhere you listen to podcasts.
---
Download Episode