Balanced Mind with Julie Potiker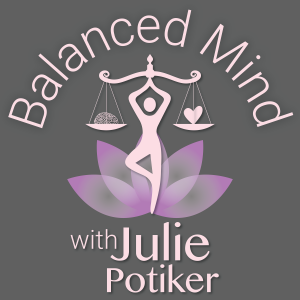 Healing Compassion Meditation with poem "Unconditional" by Jennifer Welwood
April 14, 2022
Julie Potiker leads you through this healing compassion meditation. She completes the meditation with the poem, 'Unconditional', by Jennifer Welwood.
Unconditional, by Jennifer Welwood


Willing to experience aloneness,
I discover connection everywhere;
Turning to face my fear,
I meet the warrior who lives within;
Opening to my loss,
I gain the embrace of the universe;
Surrendering into emptiness,
I find fullness without end.
Each condition I flee from pursues me,
Each condition I welcome transforms me
And becomes itself transformed
Into its radiant jewel-like essence.
I bow to the one who has made it so,
Who has crafted this Master Game;
To play it is purest delight;
To honor its form – true devotion.
© Jennifer Welwood
Get the latest on mindfulness and meditation by subscribing to Julie Potiker's YouTube channel and Facebook page at Mindful Methods for Life. You can learn about mindfulness at www.MindfulMethodsForLife.com and also in Julie's newly released book, "Life Falls Apart, But You Don't Have To: Mindful Methods For Staying Calm In The Midst Of Chaos", available on Amazon.com. Her podcast is "Balanced Mind with Julie Potiker", available on iTunes, iHeart, and everywhere you listen to podcasts.
---
Download Episode