Balanced Mind with Julie Potiker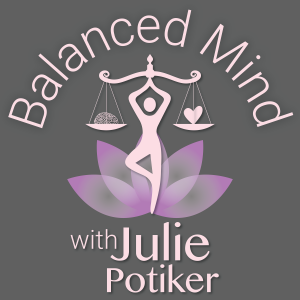 Compassion Meditation for Ukraine
March 08, 2022
Julie Potker leads this timely compassion meditation, sending peace, hope, and protection to the people of Ukraine. She completes the meditation with a reading of her poem, "Don't Ask Me".
Don't Ask Me, by Julie Potiker
Don't ask me how I am
As sorrow flows through me
Don't ask me
If your ears must close to the truth
Don't ask me
If your heart must harden to the pain
Don't ask me
If your hands hang useless at the end of your limp arms
Don't ask me
When your arms become animated and pulse with energy, pulling me in for a warm embrace
I'll know I've been seen
When your heart softens and shares my sorrow
I'll know I've been felt
When your ears open to my quivering voice
I'll know I've been heard
Then go ahead
Ask me how I am.
Get the latest on mindfulness and meditation by subscribing to Julie Potiker's YouTube channel and Facebook page at Mindful Methods for Life.
You can learn about mindfulness at www.MindfulMethodsForLife.com and also in Julie's newly released book, "Life Falls Apart, But You Don't Have To: Mindful Methods For Staying Calm In The Midst Of Chaos", available on Amazon.com. Her podcast is "Balanced Mind with Julie Potiker", available on iTunes, iHeart, and everywhere you listen to podcasts.
---
Download Episode