Balanced Mind with Julie Potiker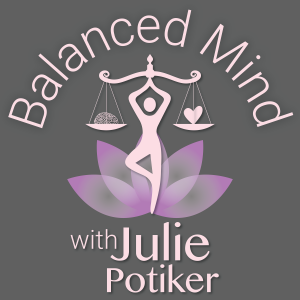 Calm Compassion Meditation with poem, "Birthday Blessing", by Janice Steinberg
January 16, 2022
In this compassion meditation Julie Potiker guides you to a place of calm and peace. She completes the meditation with the poem, "Birthday Blessing", by Janice Steinberg.
Birthday Blessing by Janice Steinberg


Whatever makes you weep
may it open your eyes
to beauty


Where your heart has hardened
may it crack open and let
the light flood in


Whatever worry squirrel-cages in your mind
may it animate your creativity


Whatever pettiness
worms through your door
may it teach you to laugh gently
at your very human self


May all the wrong turns you've taken
the fumbles, stumbles
every epic screw-up
lead you to this
meadow
this river
this beloved
this work
this burning bush
that was waiting for you
Get the latest on mindfulness and meditation by subscribing to Julie Potiker's YouTube channel and Facebook page at Mindful Methods for Life.
You can learn about mindfulness at www.MindfulMethodsForLife.com and also in Julie's newly released book, "Life Falls Apart, But You Don't Have To: Mindful Methods For Staying Calm In The Midst Of Chaos", available on Amazon.com. Her podcast is "Balanced Mind with Julie Potiker", available on iTunes, iHeart, and everywhere you listen to podcasts.
---
Download Episode