Balanced Mind with Julie Potiker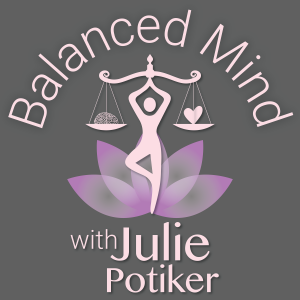 Peaceful Compassion Meditation with poem, "Swan", by Mary Oliver
October 18, 2021
Tune out and relax into this compassion meditation led by Julie Potiker. She completes the meditation with a reading of the poem, "Swan", by Mary Oliver.
Mary Oliver - Swan: Poems and Prose Poems


Ordinarily, I go to the woods alone, with not a single friend, for they are all smilers and talkers and therefore unsuitable.


I don't really want to be witnessed talking to the catbirds or hugging the old black oak tree. I have my way of praying, as you no doubt have yours.


Besides, when I am alone I can become invisible. I can sit on the top of a dune as motionless as an uprise of weeds until the foxes run by unconcerned. I can hear the almost unhearable sound of the roses singing.


If you have ever gone to the woods with me, I must love
you very much."


Get the latest on mindfulness and meditation by subscribing to Julie Potiker's YouTube channel and Facebook page at Mindful Methods for Life.
You can learn about mindfulness at www.MindfulMethodsForLife.com and also in Julie's newly released book, "Life Falls Apart, But You Don't Have To: Mindful Methods For Staying Calm In The Midst Of Chaos", available on Amazon.com. Her podcast is "Balanced Mind with Julie Potiker", available on iTunes, iHeart, and everywhere you listen to podcasts.
---
Download Episode