Balanced Mind with Julie Potiker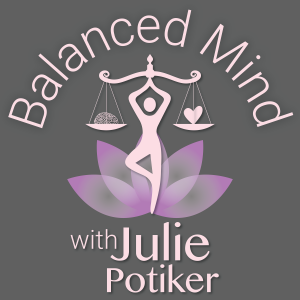 Relaxing Compassion Meditation with poem by Daniel Baylis
June 12, 2021
Take the time to find compassion for yourself and others in this relaxing compassion meditation led by Julie Potiker. She completes the meditation with a reading of the poem, "A Collection of Atoms", by Daniel Baylis.
A Collection of Atoms, by Daniel Baylis
Working together
In temporary harmony
Before being dispersed
Back into the universe
Your earthly task
Is to help those atoms radiate
Imagine the simplicity
You need not
Achieve anything but
Gently glow
-Daniel Baylis
Get the latest on mindfulness and meditation by subscribing to Julie Potiker's YouTube channel and Facebook page at Mindful Methods for Life.
You can learn about mindfulness at www.MindfulMethodsForLife.com and also in Julie's newly released book, "Life Falls Apart, But You Don't Have To: Mindful Methods For Staying Calm In The Midst Of Chaos", available on Amazon.com. Her podcast is "Balanced Mind with Julie Potiker", available on iTunes, iHeart and everywhere you listen to podcasts.
---
Download Episode