Balanced Mind with Julie Potiker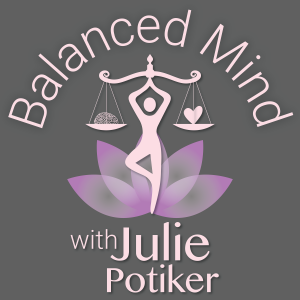 Tree Meditation with poem "I Love You To The Moon And..."
June 05, 2021
In this guided meditation you'll visualize a majestic tree - and ground yourself through its roots into the earth. In celebration of Pride month, held every June, Julie Potiker completes the meditation with the poem "I love you to the moon and..." by Chen Chen.
I Love You To The Moon And by Chen Chen
Not back, let's not come back, let's go by the speed of 
queer zest & stay up 
there & get ourselves a little 
moon cottage (so pretty), then start a moon garden
with lots of moon veggies (so healthy), i mean 
i was already moonlighting 
as an online moonologist 
most weekends, so this is the immensely
logical next step, are you 
packing your bags yet, don't forget your 
sailor moon jean jacket, let's wear 
our sailor moon jean jackets while twirling in that lighter,
queerer moon gravity, let's love each other 
(so good) on the moon, let's love 
the moon        
on the moon
Get the latest on mindfulness and meditation by subscribing to Julie Potiker's YouTube channel and Facebook page at Mindful Methods for Life.
You can learn about mindfulness at www.MindfulMethodsForLife.com and also in Julie's newly released book, "Life Falls Apart, But You Don't Have To: Mindful Methods For Staying Calm In The Midst Of Chaos", available on Amazon.com. Her podcast is "Balanced Mind with Julie Potiker", available on iTunes, iHeart and everywhere you listen to podcasts.
---
Download Episode