Balanced Mind with Julie Potiker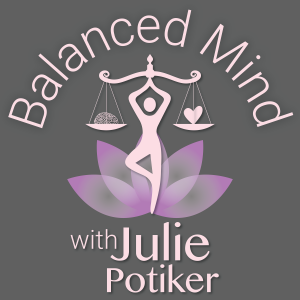 What Do I Need To Hear - Receiving and Giving
April 23, 2021
Are there any words that would describe what you need to hear right now? Such as, " I am worthy? It's okay? I've got this?  Join Julie Potiker in this guided meditation where you'll focus on breathing in those words and phrases while also sending them out to others.
Get the latest on mindfulness and meditation by subscribing to Julie Potiker's YouTube channel and Facebook page at Mindful Methods for Life.
You can learn about mindfulness at www.MindfulMethodsForLife.com and also in Julie's newly released book, "Life Falls Apart, But You Don't Have To: Mindful Methods For Staying Calm In The Midst Of Chaos", available on Amazon.com. Her podcast is "Balanced Mind with Julie Potiker", available on iTunes, iHeart and other podcast platforms.
---
Download Episode