Balanced Mind with Julie Potiker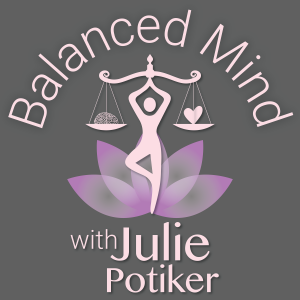 Space Travel Meditation with poem "Antidotes to Fear of Death", by Rebecca Elson
February 26, 2021
Bring in the cosmos, the night sky, the planets and constellations as you consider the vastness of the universe while sitting in meditation in your safe space.  Julie Potiker completes this guided meditation with a reading of the poem, "Antidotes to Fear of Death", by Rebecca Elson.
ANTIDOTES TO FEAR OF DEATH
by Rebecca Elson
Sometimes as an antidote
To fear of death,
I eat the stars.
Those nights, lying on my back,
I suck them from the quenching dark
Til they are all, all inside me,
Pepper hot and sharp.
Sometimes, instead, I stir myself
Into a universe still young,
Still warm as blood:
No outer space, just space,
The light of all the not yet stars
Drifting like a bright mist,
And all of us, and everything
Already there
But unconstrained by form.
And sometime it's enough
To lie down here on earth
Beside our long ancestral bones:
To walk across the cobble fields
Of our discarded skulls,
Each like a treasure, like a chrysalis,
Thinking: whatever left these husks
Flew off on bright wings.
Get the latest on mindfulness and meditation by subscribing to Julie Potiker's YouTube channel and Facebook page at Mindful Methods for Life.
You can learn about mindfulness at www.MindfulMethodsForLife.com and also in Julie's newly released book, "Life Falls Apart, But You Don't Have To: Mindful Methods For Staying Calm In The Midst Of Chaos", available on Amazon.com. Her podcast is "Balanced Mind with Julie Potiker", available on iTunes, iHeart and other podcast platforms.
---
Download Episode