Balanced Mind with Julie Potiker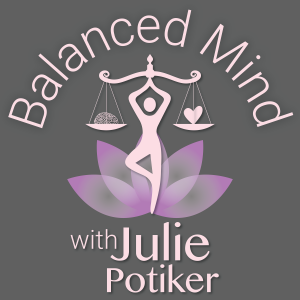 Being A Blessing with poem "At My Window", by Mark Nepo
February 15, 2021
Enjoy this moment of self care as Julie Potiker leads you through this guided meditation. She completes the meditation with a reading of the poem, At My Window", by Mark Nepo."
At the Window, By Mark Nepo
I was at the window
when a fly near the latch
was on its back spinning —
legs furious, going nowhere.
I thought to swat it
but something in its struggle
was too much my own.
It kept spinning and began to tire.
Without moving closer, I exhaled
steadily, my breath a sudden wind,
and the fly found its legs,
rubbed its face
and flew away.
I continued to stare at the latch
hoping that someday, the breath
of something incomprehensible
would right me and
enable me to fly.
Get the latest on mindfulness and meditation by subscribing to Julie Potiker's YouTube channel and Facebook page at Mindful Methods for Life.
You can learn about mindfulness at www.MindfulMethodsForLife.com and also in Julie's newly released book, "Life Falls Apart, But You Don't Have To: Mindful Methods For Staying Calm In The Midst Of Chaos", available on Amazon.com. Her podcast is "Balanced Mind with Julie Potiker", available on iTunes, iHeart and other podcast platforms.
This meditation is best hear through headphones. Do not drive or work machinery while listening.
---
Download Episode