Balanced Mind with Julie Potiker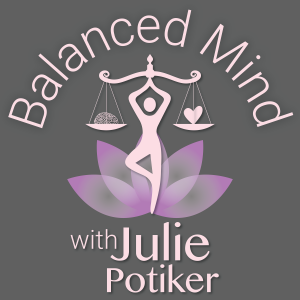 Unity for America -Inauguration and A New Beginning
January 22, 2021
It's been a month of transition for the United States as we ushered in a new president and look toward the future.
Julie Potiker brings you healing words and phrases from the inauguration including excerpts from the poem, "The Hill We Climb", by 22-year-old Amanda Gorman, the Inaugural Youth Poet Laureate of the United States. Gorman presented her timely poem before the nation during the inauguration of President Joe Biden.
Here's a short excerpt from Amanda Gordan's poem, "The Hill We Climb".
When day comes, we ask ourselves, where can we find light in this never-ending shade?
The loss we carry. A sea we must wade.
We braved the belly of the beast.
We've learned that quiet isn't always peace, and the norms and notions of what "just" is isn't always justice.
And yet the dawn is ours before we knew it.
Somehow we do it.
Somehow we weathered and witnessed a nation that isn't broken, but simply unfinished..."
Get the latest on mindfulness and meditation by subscribing to Julie Potiker's YouTube channel and Facebook page at Mindful Methods for Life.
You can learn about mindfulness at www.MindfulMethodsForLife.com and also in Julie's newly released book, "Life Falls Apart, But You Don't Have To: Mindful Methods For Staying Calm In The Midst Of Chaos", available on Amazon.com. Her podcast is "Balanced Mind with Julie Potiker", available on iTunes, iHeart and other podcast platforms.
---