Balanced Mind with Julie Potiker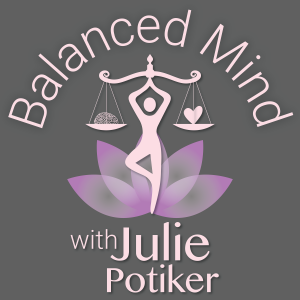 Safe Orb Meditation - Visiting Galaxy with poem Singularity by Marie Howe
January 18, 2021
This guided meditation takes you on a journey through the galaxy, wherever you want to go, while in the safety of an orb. Julie Potker leads you through this guided meditation ending with a reading of the poem, "Singularity" by Marie Howe,which was composed in tribute to Stephen Hawking.



SINGULARITY
by Marie Howe




Do you sometimes want to wake up to the singularity
we once were?




so compact nobody
needed a bed, or food or money —




nobody hiding in the school bathroom
or home alone




pulling open the drawer
where the pills are kept.




For every atom belonging to me as good
Belongs to you. Remember?




There was no   Nature.    No
them.   No tests




to determine if the elephant
grieves her calf    or if




the coral reef feels pain.    Trashed
oceans don't speak English or Farsi or French;




would that we could wake up   to what we were
— when we were ocean    and before that




to when sky was earth, and animal was energy, and rock was
liquid and stars were space and space was not




at all — nothing




before we came to believe humans were so important
before this awful loneliness.




Can molecules recall it?
what once was?    before anything happened?




No I, no We, no one. No was
No verb      no noun
only a tiny tiny dot brimming with




is is is is is




All   everything   home.




Get the latest on mindfulness and meditation by subscribing to Julie Potiker's YouTube channel and Facebook page at Mindful Methods for Life.




You can learn about mindfulness at www.MindfulMethodsForLife.com and also in Julie's newly released book, "Life Falls Apart, But You Don't Have To: Mindful Methods For Staying Calm In The Midst Of Chaos", available on Amazon.com. Her podcast is "Balanced Mind with Julie Potiker", available on iTunes, iHeart and other podcast platforms.



---
Download Episode