Balanced Mind with Julie Potiker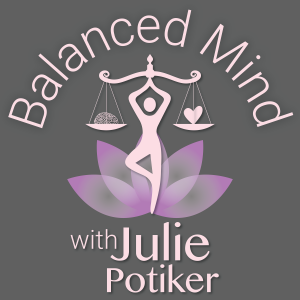 The Cure of Troy - Meditation after the Siege
January 07, 2021
Use this guided meditation to heal the anger, sadness or confusion you may be feeling after watching the siege unfold at the U.S. Capitol. Julie Potiker finishes the meditation with a reading of  "The Cure of Troy", Seamus Heaney's version of Sophocles' Philoctetes.
THE CURE OF TROY
Human beings suffer
They torture one another,
They get hurt and get hard.
No poem or play or song
Can fully right a wrong
Inflicted and endured.
The innocent in gaols
Beat on their bars together.
A hunger-striker's father
Stands in the graveyard dumb.
The police widow in veils
Faints at the funeral home.
History says, Don't hope
On this side of the grave…
But then, once in a lifetime
The longed-for tidal wave
Of justice can rise up,
And hope and history rhyme.
So hope for a great sea-change
On the far side of revenge.
Believe that a further shore
Is reachable from here.
Believe in miracles
And cures and healing wells.
Call miracle self-healing:
The utter, self-revealing
Double-take of feeling.
If there's fire on the mountain
Or lightning and storm
And a god speaks from the sky
That means someone is hearing
The outcry and the birth-cry
Of new life at its term.
It means once in a lifetime
That justice can rise up
And hope and history rhyme.
Get the latest on mindfulness and meditation by subscribing to Julie Potiker's YouTube channel and Facebook page at Mindful Methods for Life.
You can learn about mindfulness at www.MindfulMethodsForLife.com and also in Julie's newly released book, "Life Falls Apart, But You Don't Have To: Mindful Methods For Staying Calm In The Midst Of Chaos", available on Amazon.com. Her podcast is "Balanced Mind with Julie Potiker", available on iTunes, iHeart and other podcast platforms.
---
Download Episode