Balanced Mind with Julie Potiker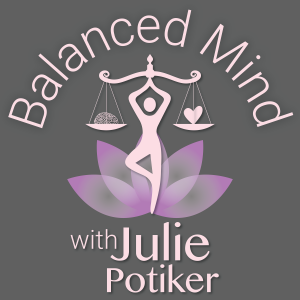 Healing Light Meditation with poem "Home Alone" by Innarenko
December 11, 2020
Visualize light, white light golden light to help bring healing to those around you - and also yourself. Julie Potiker ends this guided meditation with a reading of the poem, "Home Alone," by Innarenko.
Home Alone, by Innarenko
My family's gone, there's no one home;
It's only me - who's home alone.
I should not hear a single squeak,
There shouldn't even be a creak,

So what's that thumping that I hear?
It must mean one thing: death is near.
"You're an adult, you'll be just fine",
I tell myself as I dial "nine"..

Was that a knock upon the door?
My heart beats faster than before.
I know it's closed, I've checked the lock,
At least my killer knows to knock.

I cannot sleep, though I'm in bed,
I've made amends with God instead.
If He decides that it's my time,
Then this will be my very last rhyme.

I hear a bang, and then a break,
My head shoots up; there's no mistake!
I turn my music volume high
So I won't hear the way I die.

I run upstairs, desk lamp in hand
Over my head, ready to land..
And right before it did just that,
I remembered: I have a cat.
Subscribe online on Julie's YouTube channel and Facebook page at Mindful Methods for Life.
You can learn about mindfulness at www.MindfulMethodsForLife.com and also in Julie's newly released book, "Life Falls Apart, But You Don't Have To: Mindful Methods For Staying Calm In The Midst Of Chaos", available on Amazon.com. Her podcast is "Balanced Mind with Julie Potiker", available on iTunes, iHeart and other podcast platforms.
---
Download Episode