Balanced Mind with Julie Potiker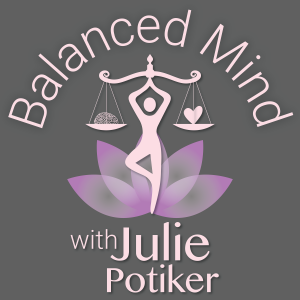 Giving Thanks - For Our Bodies
November 26, 2020
Gratitude can help us navigate challenging times. In this guided meditation led by Julie Potiker we are reminded to give thanks to something that is always with us - our bodies. She completes the meditation with a reading of the poem, "Blessing for the Brokenhearted", by Jan Richardson.
Let us agree for now
that we will not say
the breaking makes us stronger
or that it is better to have this pain than to have done
without this love.

Let us promise we will not
tell ourselves time will heal
the wound, when every day
our waking opens it anew.

Perhaps for now it can be enough
to simply marvel at the mystery
of how a heart so broken
can go on beating, as if it were made
for precisely this—as if it knows
the only cure for love
is more of it, as if it sees the heart's sole remedy
for breaking is to love still,
as if it trusts that its own
persistent pulse is the rhythm of a blessing
we cannot begin to fathom but will save us
nonetheless.
Get the latest on mindfulness and meditation by subscribing to Julie Potiker's YouTube channel and Facebook page at Mindful Methods for Life.
You can learn about mindfulness at www.MindfulMethodsForLife.com and also in Julie's newly released book, "Life Falls Apart, But You Don't Have To: Mindful Methods For Staying Calm In The Midst Of Chaos", available on Amazon.com. Her podcast is "Balanced Mind with Julie Potiker", available on iTunes, iHeart and other podcast platforms.
---
Download Episode