Balanced Mind with Julie Potiker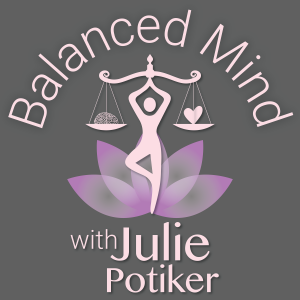 Compassion Meditation During A Pandemic with Poem by Celeste Snowber
October 05, 2020
Take a moment to discover compassion for yourself and for others. It's especially important as we work to navigate through our new normal - dealing with the Coronavirus pandemic. Julie Potiker leads you through this compassion meditation and ends with a poem of hope, by Celeste Snowber, "Bodypsalm for Uncertainty".
May the plans you cancel
return you to another life
the one waiting as a patient lover
wondering when you will arrive
to the shore of your inner ocean.
In the midst of restrictions –
self-isolation and social distancing
take some ingredients for the journey
probiotics for the soul
the curiosity for small things
quince and daffodil blooming
sipping tea slowly
the free range of kindness
daily practices of breathing deep
reading poems and calling a friend
Drink in kindness and compassion
as you live in a time of not-knowing
become intimate with shadow
live creatively in dangerous times
alive to what comes
a meditation on wonder
calling you to soften
to the unknown.
Get the latest by subscribing to Julie Potiker's YouTube channel and Facebook page at Mindful Methods for Life.
You can learn about mindfulness at www.MindfulMethodsForLife.com and also in Julie's newly released book, "Life Falls Apart, But You Don't Have To: Mindful Methods For Staying Calm In The Midst Of Chaos", available on Amazon.com. Her podcast is "Balanced Mind with Julie Potiker", available on iTunes, iHeart and other podcast platforms.
---
Download Episode