Balanced Mind with Julie Potiker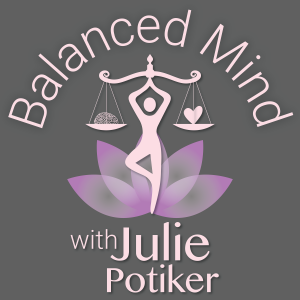 California Wildfires; Sending A Cloud Blanket of Love
August 26, 2020
Whether you're personally affected by the wildfires in Northern California or overwhelmed by witnessing the loss and suffering it's causing, this guided meditation can assist you in dealing with the devastation. Julie Potiker helps you visualize a "cloud blanket" of care, hope and love, and then wrapping it around the neighborhoods, towns, landscape and animals affected by the wildfires.
Julie finishes the meditation with a look at the majestic Redwoods, with the written words from John Muir, Henry Ward Beecher, and also a Chinese proverb.
John Muir:
"A few minutes ago every tree was excited, blowing to the roaring storm,
waving, swirling, tossing their branches in glorious enthusiasm like worship.
But though to the outer ear these trees are now silent, their songs never cease."
Get the latest by subscribing to Julie Potiker's YouTube channel and Facebook page at Mindful Methods for Life.
You can learn about mindfulness at www.MindfulMethodsForLife.com and also in Julie's newly released book, "Life Falls Apart, But You Don't Have To: Mindful Methods For Staying Calm In The Midst Of Chaos", available on Amazon.com. Her podcast is "Balanced Mind with Julie Potiker", available on iTunes, iHeart and other podcast platforms.
---
Download Episode