Balanced Mind with Julie Potiker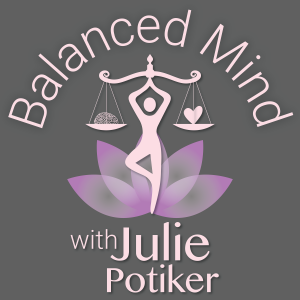 Tonglen Meditation wiith Poem by John O'Donohue
July 06, 2020
Julie Potiker leads a meditation in the ancient practice of Tonglen. Tonglen is a Tibetan word meaning "letting go" and "accepting". During this meditation you will breathe in pain, suffering, and darkness – and then breathe out peace, joy, and light. It's the perfect meditation during these times of uncertainty. This meditation ends with the reading of the poem, "For the Belonging", by John Donohue.
Poem: For Belonging, by John O'Donohue
May you listen to your longing to be free.
May the frames of your belonging be generous enough for your dreams.
May you arise each day with a voice of blessing whispering in your heart.
May you find a harmony between your soul and your life.
May the sanctuary of your soul never become haunted.
May you know the eternal longing that lives at the heart of time.
May there be kindness in your gaze when you look within.
May you never place walls between the light and yourself.
May you allow the wild beauty of the invisible world to gather you,
mind you, and embrace you in belonging.
Get the latest by subscribing to Julie Potiker's YouTube channel and Facebook page at Mindful Methods for Life.
You can learn about mindfulness at www.MindfulMethodsForLife.com and also in Julie's newly released book, "Life Falls Apart, But You Don't Have To: Mindful Methods For Staying Calm In The Midst Of Chaos", available on Amazon.com. Her podcast is "Balanced Mind with Julie Potiker", available on iTunes, iHeart and other podcast platforms.
---
Download Episode