Balanced Mind with Julie Potiker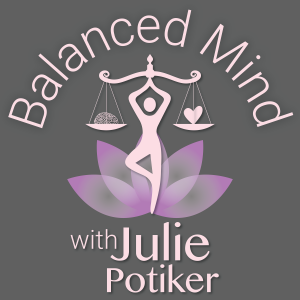 Compassion Meditation and poem; Life is Tenderness, by Zach Beach
June 10, 2020
Sit back, relax, close your eyes and breathe into your core as Julie Potiker guides you through this compassion meditation. Breathe in what you need - and breathe out what you need to let go. This meditation also allows you to send compassion to others and finishes with a beautiful poem by Zach Beach, Life is Tenderness.
Get the latest by subscribing to Julie's YouTube channel and Facebook page at Mindful Methods for Life.
You can  learn about mindfulness at www.MindfulMethodsForLife.com and also in Julie's newly released book, "Life Falls Apart, But You Don't Have To: Mindful Methods For Staying Calm In The Midst Of Chaos", available on Amazon.com. Her podcast is "Balanced Mind with Julie Potiker".

Zach Beach can be found at www.ZachBeach.com
ABOUT:
Julie Potiker helps others through mindful meditation at her practice in La Jolla, California and at also the Lawrence Family Jewish Community Center where she founded the Balanced Mind Meditation Center.
At her practice, www.MindfulMethodsforLife.com Julie provides mindfulness training to groups, individuals, and organizations.
---
Download Episode