Balanced Mind with Julie Potiker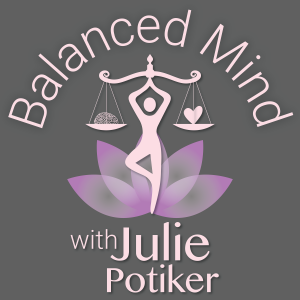 Workshop for Yom Limmud - Cultivating Calm and Resilience in Challenging Times
May 26, 2020
This is a unique opportunity to hear Julie Potiker teach, as she provides insight to Guided Mindfulness Meditation and Compassion practices, at this year's Yom Limmud eFestival. She will also lead you on a special guided meditation.
Come together in this virtual community through social connection and access your body's innate capacity for healing.
During this session you will learn evidence-based techniques that will help you:
Handle difficult emotions with greater ease
Soothe yourself in times of difficulty
Practice mindfulness and compassion in everyday life
Rewire your brain for more happiness and resilience
Experience gratitude
Build your immunity by reducing stress
Get the latest by subscribing to Juile's YouTube channel and her Facebook page at Mindful Methods for Life.
You can  learn about mindfulness at www.MindfulMethodsForLife.com and also in Julie's newly released book, "Life Falls Apart, But You Don't Have To: Mindful Methods For Staying Calm In The Midst Of Chaos", available on Amazon.com. Her podcast is "Balanced Mind with Julie Potiker".
ABOUT:
Julie Potiker helps others through mindful meditation at her practice in La Jolla, California and at also the Lawrence Family Jewish Community Center where she founded the Balanced Mind Meditation Center.
At her practice, www.MindfulMethodsforLife.com Julie provides mindfulness training to groups, individuals, and organizations.
---
Download Episode