Balanced Mind with Julie Potiker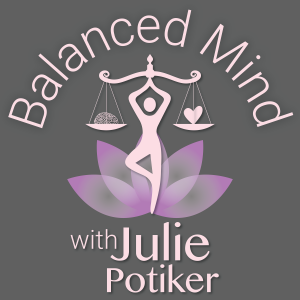 Compassion and the Guest House
May 20, 2020
Compassion in times of stress and uncertainty - for yourself and others. Join Julie Potiker as she leads this guided meditation at the Balanced Mind Meditation Center.

The Guest House

This being human is a guest house.
Every morning a new arrival.
A joy, a depression, a meanness,
some momentary awareness comes
as an unexpected visitor.
Welcome and entertain them all!
Even if they are a crowd of sorrows,
who violently sweep your house
empty of its furniture,
still, treat each guest honorably.
He may be clearing you out
for some new delight.
The dark thought, the shame, the malice.
meet them at the door laughing and invite them in.
Be grateful for whatever comes.
because each has been sent
as a guide from beyond.

— Jellaludin Rumi
You can find more about mindfulness at MindfulMethodsForLife.com and also in Julie's newly released book, "Life Falls Apart, But You Don't Have To: Mindful Methods For Staying Calm In The Midst Of Chaos", available on Amazon.com. Her podcast is "Balanced Mind with Julie Potiker". You can also subscribe to her YouTube channel and her Facebook page.
ABOUT:
Julie Potiker helps others through mindful meditation at her practice in La Jolla, California and at also the Lawrence Family Jewish Community Center where she founded the Balanced Mind Meditation Center.
At her practice, www.MindfulMethodsforLife.com Julie provides mindfulness training to groups, individuals, and organizations.
---
Download Episode