Balanced Mind with Julie Potiker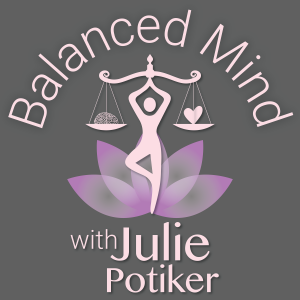 Guided Meditation - Cultivating Calm
May 07, 2020
In this episode Julie Potiker leads you through a Guided Meditation from a recent workshop she co-hosted called "Cultivating Calm and Resilience in Challenging Times". Sit back, relax, and enjoy.
For the best listening experience use earplugs or headphones.
More information on mindfulness and Julie Potiker can be found at https://mindfulmethodsforlife.com/
Julie Potiker is the author of "Life Falls Apart But You Don't Have To: Mindful Methods for Staying Calm in the Midst of Chaos", available on Amazon.com. She helps others through mindful meditation at her practice in La Jolla, California and also through the Lawrence Family Jewish Community Center where she founded the Balanced Mind Meditation Center (also in La Jolla).
This workshop was recorded on April 28, 2020.
---
Download Episode