Balanced Mind with Julie Potiker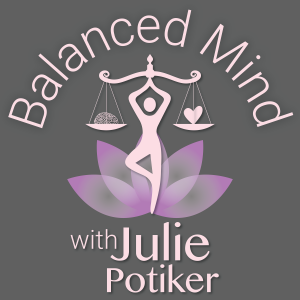 Car Talk - Mindfulness In Action
June 27, 2018
We've added a new series to help you in your mindfulness practice. It's called "Car Talk – Mindfulness in Action"…because who hasn't, at one time or another, escaped to their car to think through a situation? Now, that's the time you could really benefit from mindfulness.
In these candid recordings Julie shares a current situation she's dealing with and how she works to get back to 'being in the present'. And because life is a moving target Julie records from the front seat of her parked car. We hope her experiences and tips help you in your mindfulness practice.(You can also view the video on Facebook)

Finding Joy
In today's "Car Talk" Julie shares on a day where she really needed to find joy. Julie tells us how self-care and using items including a "Here & Now Stone" can help ground you and give you something to focus on when the world is spinning around you.
More on the "Here and Now Stone"